Thursday 12 December 2019
Monday 10 February 2020
Nine Film picks up Panorama title BLACK MILK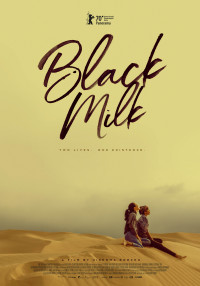 Nine Film has acquired international sales rights, outside Germany, to Berlinale Panorama title BLACK MILK, written and directed by German-based Mongolian director Uisenma Borchu.

BLACK MILK is a semi-autobiographical drama about a young woman in search of her roots. "We have a tendency to follow women and stories about women. This is something important for us," said Nelleke Driessen, head of sales and acquisitions for Nine Film.

Nine Film is also handling BECOMING MONA, an adaptation of a best selling Belgian novel by Griet Op de Beeck. It is directed by Sabine Lubbe Bakker and Niels van Koevorden, the duo behind documentary Ne Me Quitte Pas, produced by Jeroen Beker, in 2013. 

BECOMING MONA follows a woman from early childhood, when she lost her mother in a car crash, to adulthood, chronicling her romantic and family life. Tanya Zabarylo, Valentine Dhaenens and Tom Vermeir star.
At the EFM, Nine Film expects to have the first footage from revered Dutch auteur Alex van Warmerdam's 10th feature, No 10, which is now in production.
Other titles on Nine Film's Berlin slate include Kaweh Modiri's drama MITRA, about a successful academic in the Netherlands who comes across the woman who may have been responsible for her daughter's death in Iran 37 years before, and Norbert ter Hall's local box-office hit MI VIDA.